Hawaiian Fishing -Ivory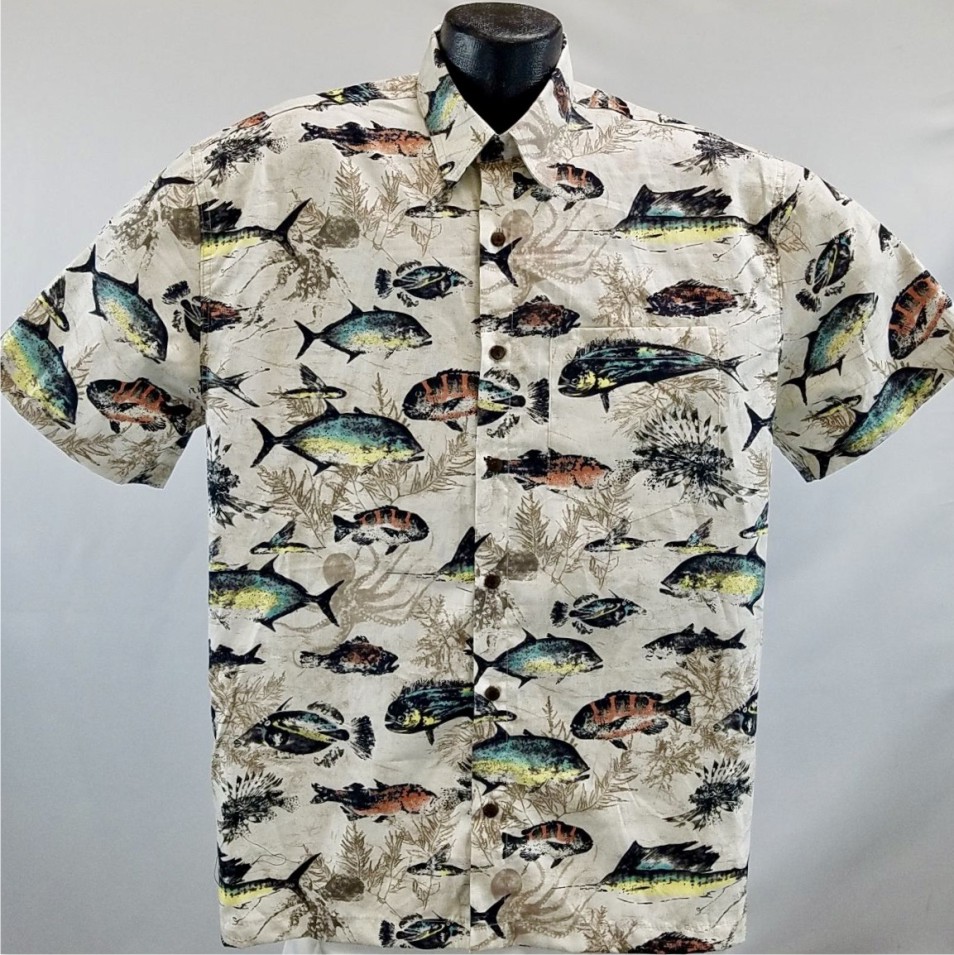 Hawaiian Fish Aloha Shirt
Our latest Saltwater fish print featuring fish of Hawaii.This shirt is made of 100% combed cotton and is made in the USA. It features matched pockets, real coconut buttons, double-stitching, and side vents so shirt can be worn outside or tucked in.
Our shirts are a generous cut for comfort. For size chart and measurements click link:
Celebrating over 30 years of fine apparel!

Made in USA