Water-Resistant Jackets - Camo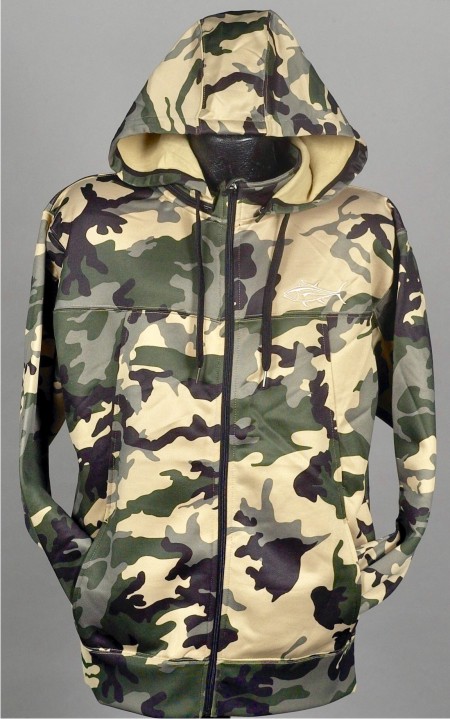 The Camouflage version of our signature Water-Resistant Fleece Jacket which is repels water and has a soft fleece lining.It features a poly shell which insulates and breaks the wind.
It features ties for the neck and zip-off hood. Perfect for outdoor and water sports.
$59.95 SMALL-XL ARGE
Celebrating over 30 years of fine apparel!

Made in USA